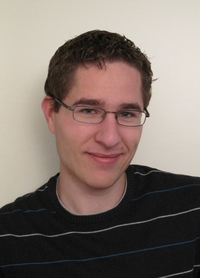 Alexandre Wetzel
Hello! I am a 27 years old engineer in Communication Systems at EPFL. Welcome on my personal webpage. This is where you find all the information about my projects and experiences.
I started writing my first computer program with Java. But I also learned other languages like Qt, Java2EE, C++, C, Perl, Matlab and even Objective-C (iPhone development language). Today, my interests go to mobile devices such as Android but also robotics (embedded-c, Arduino, STM32).
When I am not programming, I also like to go out running or playing badminton.
Latest news (updated: April 26th, 2015)
In 2010, I got my master in Communication Systems at EPFL with the "mobility and networking" specialization. I now work for more than 2 years at Stignergy SA where I have done my master thesis. I the developer in charge of the SEMS (Smart Energy Management System) project at Y-Parc, Yverdon-les-Bains.
Copyright © 2011 Alexandre Wetzel - All rights reserved